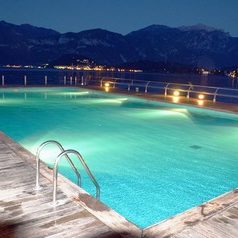 Lighting Repairs
Our service offers the repairing of lights, that have become loose or damaged.  Full cleaning or replacement of bulbs, when necessary.
We also supply and fit 'Solar Panel Pool Lights', which are a fantastic Eco friendly way to light your pool for free. These are the latest in pool light technology.  They are very thin and sleek, look amazing and environmentally friendly.
All this with a full no quibble guarantee!